Home & Commercial Septic Tank Pumping in Middlesex, VT
Quality Septic Pumping Services in Orange & Washington Counties
Septic systems are durable, efficient, and environmentally friendly. However, like any home comfort system, they require routine maintenance to ensure that they are working properly and that there are no issues. Septic tank pumping is one of the key maintenance services required by septic systems.
How Often Should I Get My Septic Tank Pumped?
Most professionals—including ours at Hartigan Wastewater Services—recommend that you have your residential septic tank pumped every three to five years. Systems containing electrical pumps, float switches, or other mechanical components should be inspected more frequently, as should commercial septic tanks, which tend to fill up faster than residential tanks.
At Hartigan Wastewater Services, we offer comprehensive residential and commercial septic tank pumping in Montpelier and all of Southern Vermont. We utilize state-of-the-art trucks and other cutting-edge equipment designed to pump tanks ranging from 50 to 50,000 gallons with ease.
---
Learn more about our cost-effective Middlesex, VT septic tank pumping services today; call (802) 523-3440 or contact us online to speak to a member of our team.
---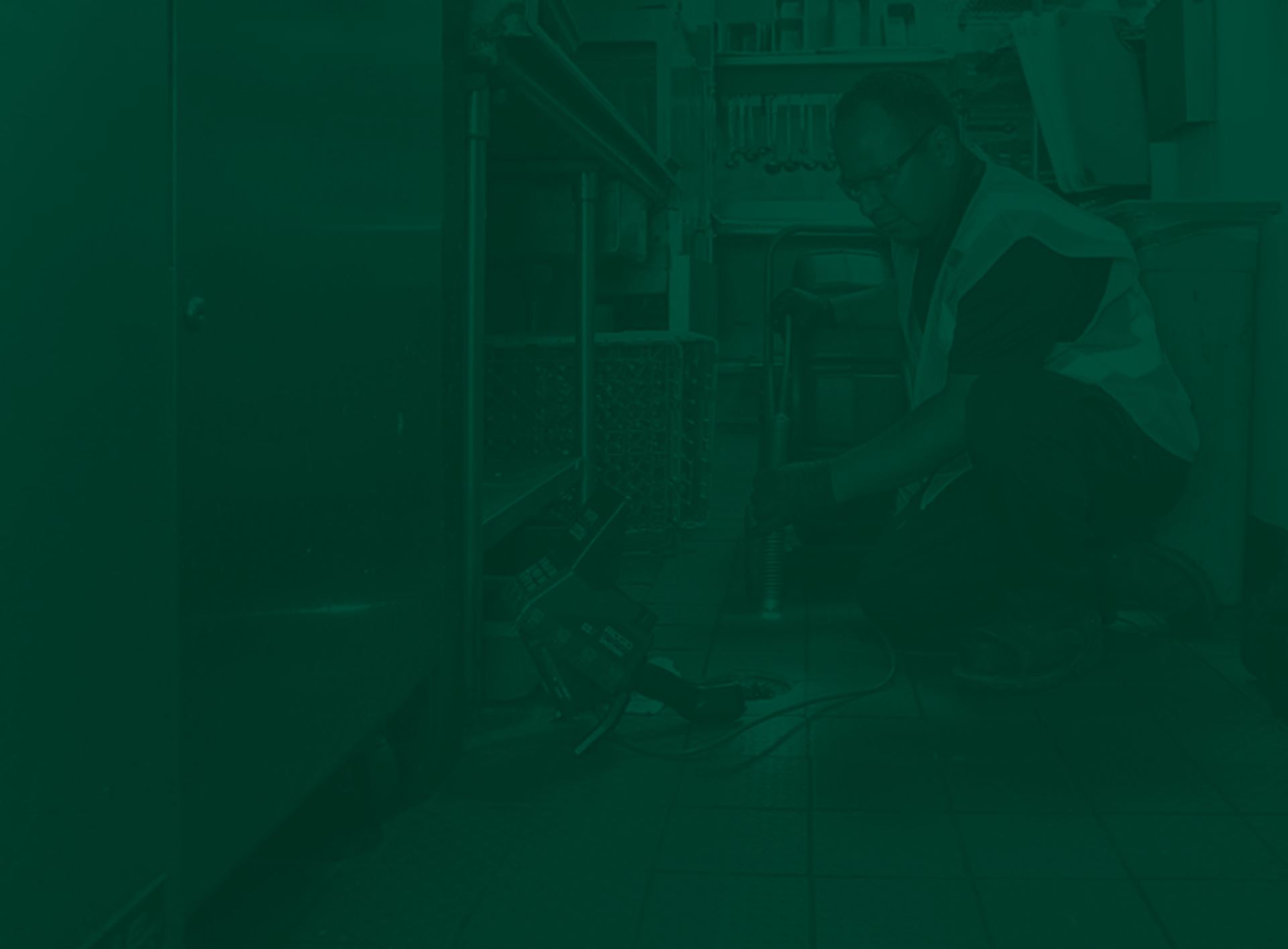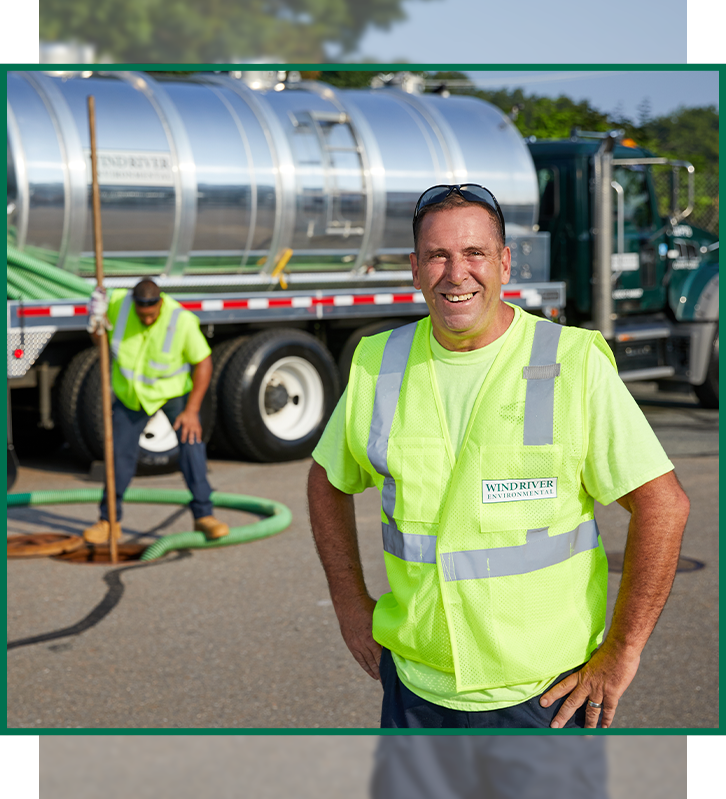 Days, nights, weekends, national holidays—we're always here for you.

Detailed Online Reporting

Our technicians can enhance service with all of the capabilities of our mobile app.

Multiple Service Offerings

Our services range from liquid waste management to drain services and beyond.

Our technicians, operation, and equipment is locally sourced.
What Is Septic Tank Pumping?
Over time, sludge begins to build up in the bottom of your septic tank. When left unaddressed, this sludge can block the outlet pipe that allows liquids to drain from the tank into the drain field. A blocked outlet pipe can lead to a host of problems, including an overflowing tank and backed-up pipes, which is why it is important to have a reliable Middlesex, VT residential septic pumping company on call.
To prevent outlet pipe clogs and sludge buildup, you should schedule regular septic tank pumping every three to five years. At a minimum, you should have a professional inspect your septic tank every three years. During this inspection, the technician can assess the level of sludge buildup and recommend a pumping schedule for your system.
How Does Septic Tank Pumping Work?
Septic tank pumping is a complex process that requires a professional septic service provider, like Hartigan Wastewater Services. This is especially true of commercial septic systems, which often require additional treatment before waste is dispersed due to the high volume of liquid and waste created in commercial buildings.
Below is a general overview of the septic tank pumping process:
First, we remove the cover and open the maintenance hole of the septic tank.
Next, we utilize our advanced, truck-mounted vacuum systems to extract the liquid from the septic tank.
Then, we carefully stir up any debris present in the tank to siphon off solids and fluids more effectively.
Finally, we pump out all sewage from the tank into the truck to be transported to a sewage processing site for safe handling.
Overall, it takes about 20 to 30 minutes to pump smaller septic tanks (1,000 to 1,250 gallons) and about 45 to 60 minutes to pump tanks that are about double the size. Very large commercial tanks take somewhat longer to pump, but at Hartigan Wastewater Services, we use cutting-edge technology to provide the fastest, most cost-effective services to our customers.
Types of Septic Tank Pumping Services Near Middlesex, VT
We have the tools, training, and expertise to handle all types of residential and commercial septic tank pumping services.
Our septic tank pumping trucks are capable of removing liquids from the following and more:
Wet wells
Manholes
Septic tanks
Communication manholes
Sludge digesters
Railcars
In addition to our comprehensive pumping services, we can assist you in setting up a regular septic system maintenance schedule. This helps ensure the durability, effectiveness, and lifespan of your system, improving its performance and reducing the risk of both minor problems and major emergencies.
For businesses, routine septic tank pumping and maintenance is especially important. Preventive maintenance, beginning with regular septic tank pumping, eliminates interruptions in daily operations caused by waste or stormwater issues. Hartigan Wastewater Services can assist you in developing a maintenance program that fits your specific needs, including underground infrastructure inspection. Whether it is an interior grease trap, exterior grease tank, septic tank pumping, pump station, or 80 miles of sewer line, we will develop a commercial maintenance program that provides all the assurance needed to comply with today's commercial demands.
---
Call our Middlesex, VT residential septic pumping experts at (802) 523-3440 or contact us online today to schedule an appointment.
---
Schedule Septic Tank Pumping in Montpelier, VT
When you're looking for affordable and reliable septic tank pumping in Vermont, look no further than Hartigan Wastewater Services. As a proud member of the Wind River Environmental Group, we offer environmentally conscious solutions and a customer-first approach. Our Middlesex, VT residential septic pumping team is committed to your complete satisfaction, both with the quality of our work and the level of service we provide. With this in mind, we always arrive on time with the tools needed to get the job done.
---
Contact us online or give us a call at (802) 523-3440 to book an appointment for septic tank pumping services in in Montpelier and all of Southern Vermont.
---

Hear From Happy Customers
"And I'm recommending them like crazy to friends and family!"

- Kali E.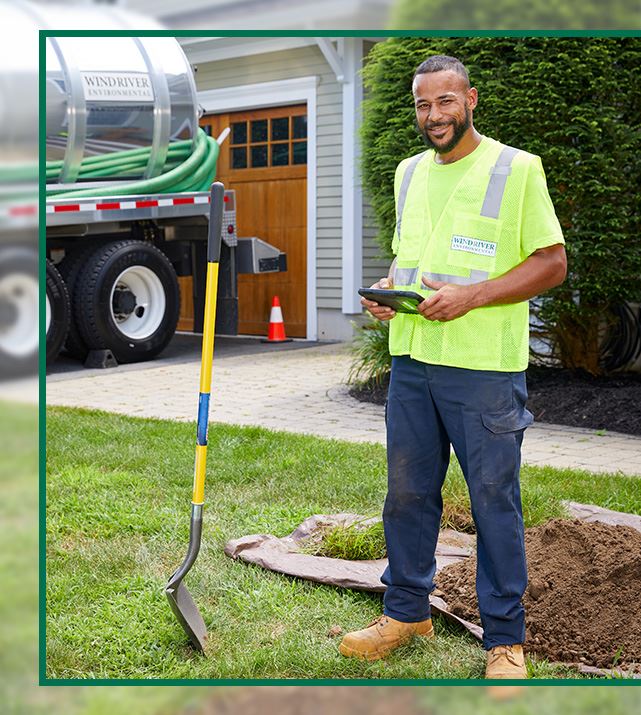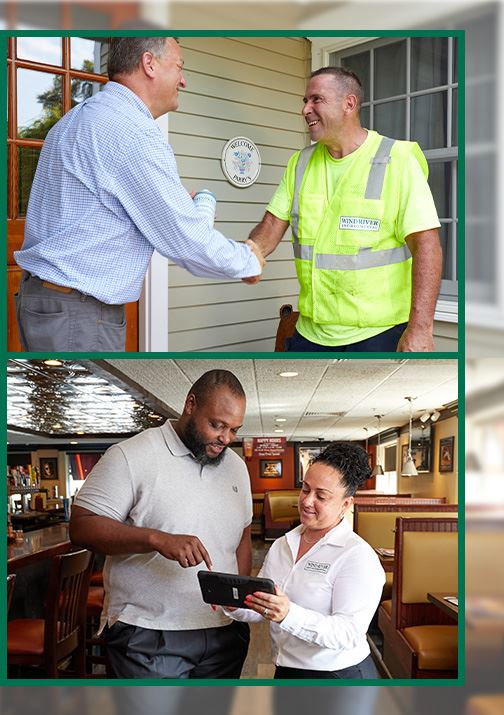 Let's Get Started! Contact Hartigan Septic Services Today