Septic Installation & Replacement in Vermont
Providing Top-Quality Septic Systems for Your Home or Business
Whether you have recently added to your home or simply wish to upgrade your property with a state-of-the-art, environmentally friendly septic system, Hartigan Wastewater Services can help. We offer comprehensive septic installation and replacement in Montpelier and all of Southern Vermont.
Our highly trained and experienced team can install and replace all types of residential and commercial septic equipment, including septic tanks, pipes, filters, covers, drain fields, and more. We utilize cutting-edge technology to ensure the highest quality workmanship, and we are completely committed to customer satisfaction and service.
---

Give us a call at (802) 523-3440 or contact us online using our secure form to request an appointment with our Vermont septic installation team today.

---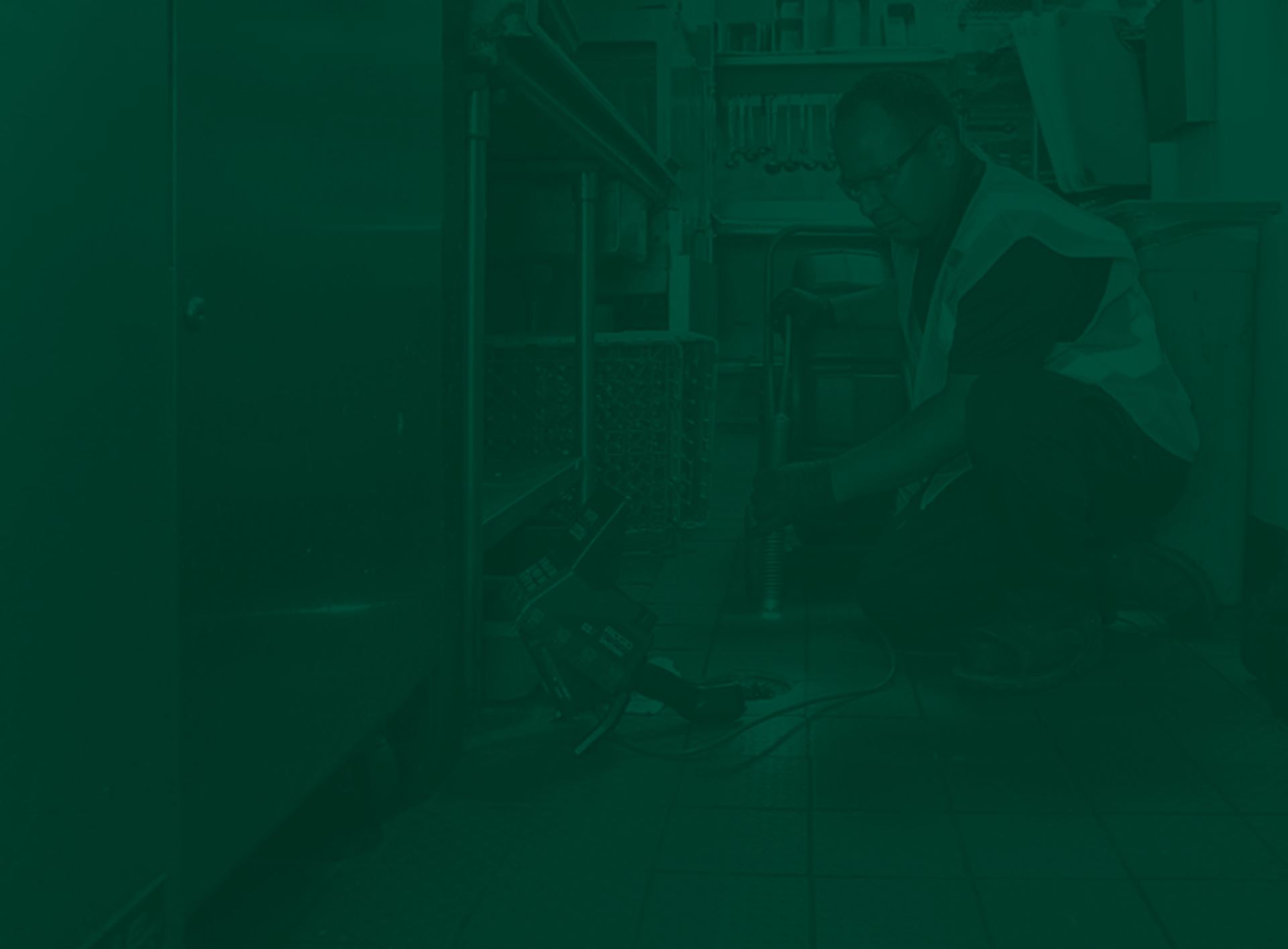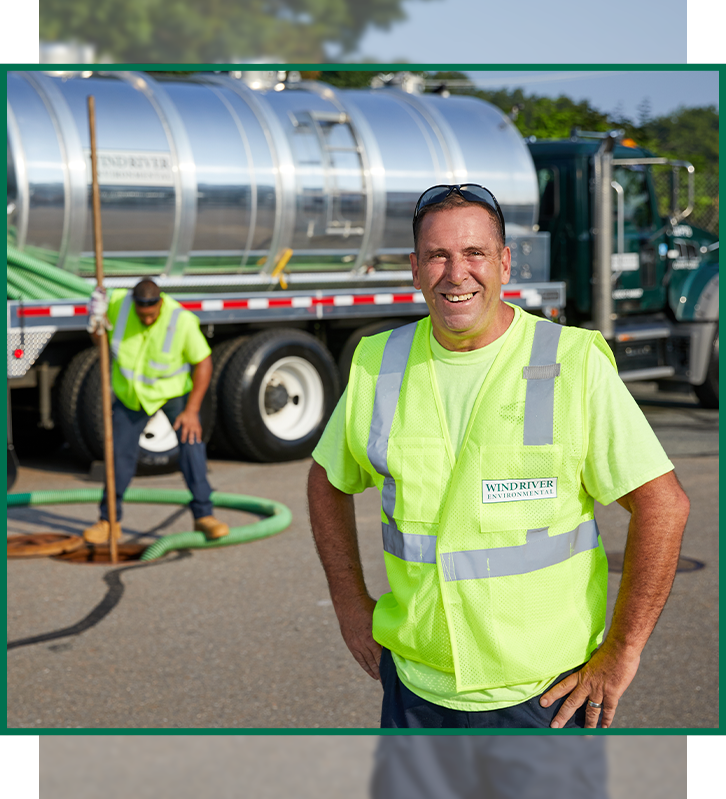 Days, nights, weekends, national holidays—we're always here for you.

Detailed Online Reporting

Our technicians can enhance service with all of the capabilities of our mobile app.

Multiple Service Offerings

Our services range from liquid waste management to drain services and beyond.

Our technicians, operation, and equipment is locally sourced.
Signs You Need Septic System Replacement
Generally speaking, septic systems last a long time. With regular maintenance and minor repairs, these systems can last upwards of 20 years. However, even the most well-cared-for system will eventually need to be replaced.
It can be difficult to know when to replace your septic system's components, such as the septic tank or pipes connecting the tank to the various plumbing fixtures in your home or business. However, there are certain signs you can look out for that indicate it's time to have your system serviced.
Some of the most common signs to watch out for include:
Tank Problems: Septic tank issues may indicate that the tank itself needs to be replaced. If your septic tank overflows often, or if there is a high level of solid waste in the tank, it may mean that your tank is no longer breaking down solids or properly disposing of wastewater. In both cases, this may mean it's time for a replacement.
Backed-Up Pipes: One of the first signs that something is wrong with your septic system, backed-up pipes are more than just a nuisance; they can be a serious health hazard, particularly if sewage is present. Gurgling pipes, slow drains, and foul odors emitting from drains may all indicate a clog in the septic line.
Pooling Water: If you have noticed puddles or pooling water in your yard, especially near or in the drain field, your septic system could be failing. This often occurs when the septic system stops disposing of wastewater properly, which may require extensive repairs or full system replacement, depending on the severity of the problem.
An Unusually Lush Lawn: When it's working properly, your septic system shouldn't have any impact on your landscaping. However, if your lawn is especially lush and green near the drain field, it could indicate that the drain field is beginning to break down. This often leads to high moisture content in the soil, which is good for your lawn—but not your septic system.
Well Water Contamination: If you rely on municipal water, you are not at risk of contamination when it comes to septic system problems. However, failing septic tanks and pipes can cause well water contamination. This usually indicates that the system is not correctly filtering and disposing of water, which can put your health and safety at risk.
One of the best ways to tell whether you need septic system replacement is to schedule an inspection with the pros at Hartigan Wastewater Services. During a routine service visit, we can assess the condition of your septic system and its components, as well as pinpoint any issues or areas of concern. We will then relay these concerns to you and provide our honest, professional recommendations regarding septic system repairs and replacement.
Benefits of Septic System Installation
If you are considering having a new septic system installed at your home or commercial property, you may be weighing the pros and cons of these systems versus sewer systems. In fact, septic systems offer several benefits when compared to traditional municipal sewer systems.
Some of the benefits of septic systems include:
Better cost-efficiency
Relatively affordable installation
Long-lasting durability
More environmentally friendly
Reduced risk of water contamination
Long lifespan (about 20 years or more)
Less maintenance required
It is also important to keep in mind some of the drawbacks of septic systems. For example, septic tanks need regular pumping, which can cost anywhere from $200 to $800 or more. However, when compared to the monthly maintenance required to ensure optimal sewer line performance, this can ultimately cause less hassle and be more affordable than traditional options.
Without proper maintenance, septic systems can also cause backed-up drains and even ruptured pipes. However, these instances are relatively rare and can often be addressed with regular service and, when necessary, professional repairs.
What Is The Best Type Of Septic System To Install?
When trying to decide what type of septic system to install, there are several factors that you should take into consideration. Some of the most important considerations include the size and layout of your property, your budget, and any local regulations or requirements for septic system installation.
If you are trying to decide what type of septic tank to install, don't hesitate to contact our septic tank installers in Middlesex VT, and throughout Vermont today. You can speak to an expert who can help you figure out the best course of action to take that meets your specific interests and needs.
Schedule Your Septic Installation or Replacement Service Today
If you need septic system installation or replacement in Vermont, reach out to the team at Hartigan Wastewater Services today to schedule your appointment. We can conduct a complete inspection of your existing system using high-tech equipment, including in-line cameras, designed to pinpoint even the smallest of issues. Once we have assessed the current condition of your system and/or your space, we can recommend the appropriate system, components, or parts.
We work with our customers to find customized, cost-effective solutions to fit their unique needs and budgets. Our highly trained technicians and staff are committed to exceptional quality, honesty, and service. We are always available to assist you—reach us 24 hours a day, 7 days a week! You will always be connected with a real, live person who can help you.
Contact us today at (802) 523-3440 to request a service with our team.

Hear From Happy Customers
"And I'm recommending them like crazy to friends and family!"

- Kali E.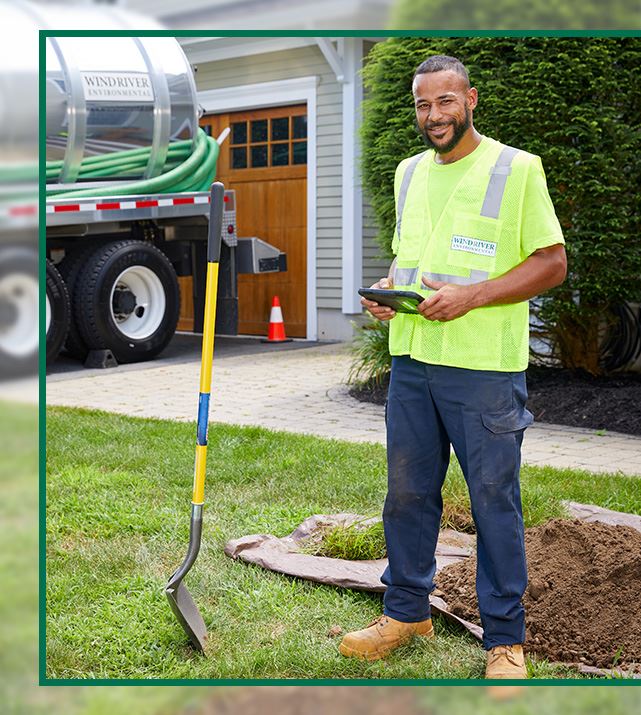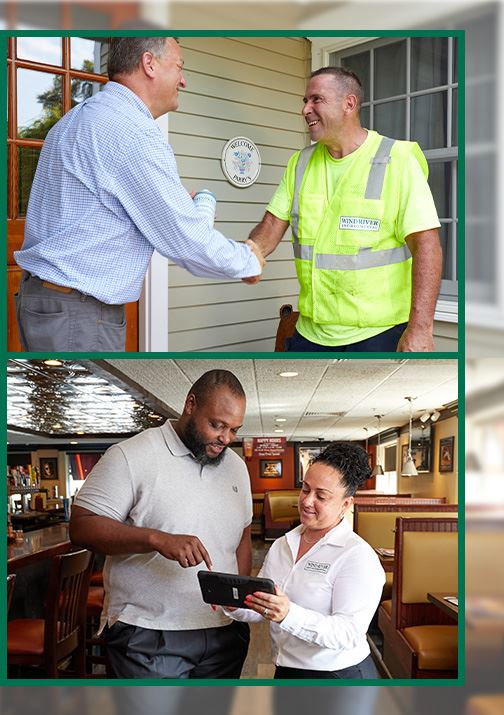 Let's Get Started! Contact Hartigan Septic Services Today